architects collaborate to 3D print open-source face shields for coronavirus medical staff
showing the power of collaboration, a number of well-known architects have come together to help produce protective visors for hospital workers on the frontline of coronavirus (COVID-19). what began as an initiative by cornell university, led by jenny sabin, has now reached architecture studios across the US in a matter of days. the likes of BIG and KPF are now utilizing their firm's 3D printers to mass-produce face shields and combat the shortage faced by medical staff.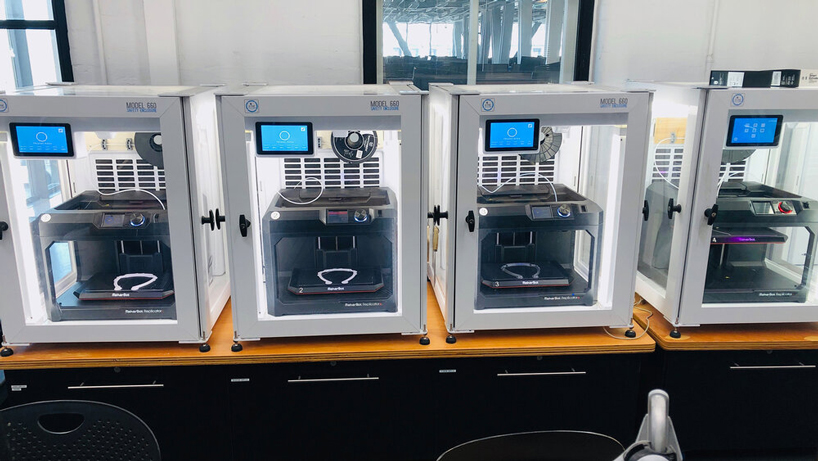 image courtesy of jenny sabin lab
the open-source template, which most of the contributing architects have based their visors on, comes from swedish 3D printing company, 3Dverkstan. printable in under 20 minutes, the shields are composed of just two elements: the 3D printed frame and a sheet of semi-rigid plastic that can be easily fixed on. the free-to-use files and instructions can all be found here.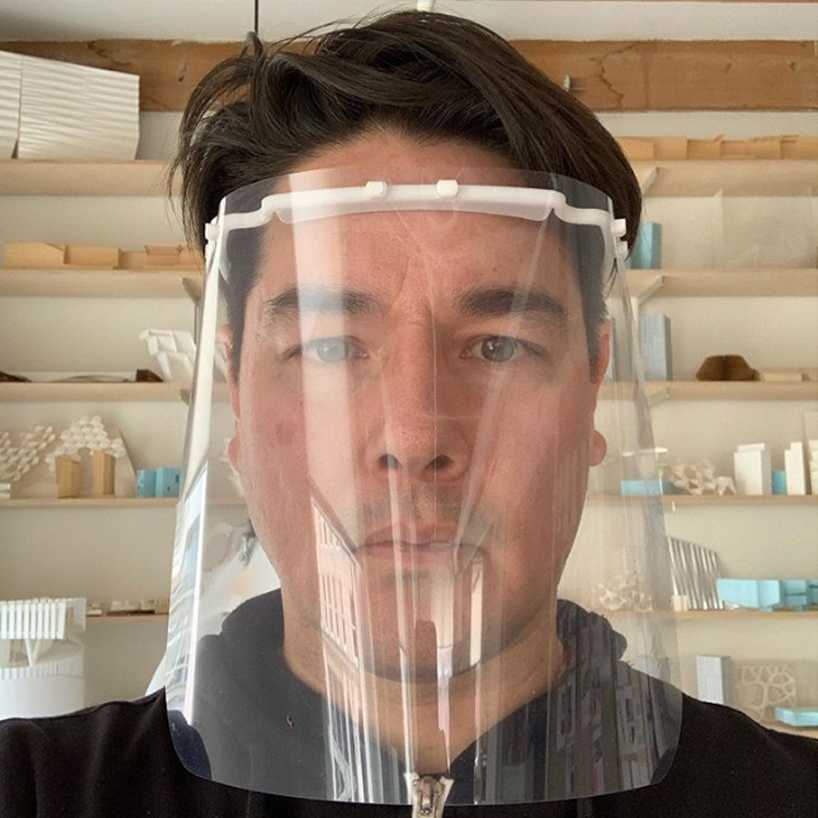 image courtesy of eric höweler
BIG (bjarke ingels group) is just one of the studios that have got on board with the project, and after slighting tweaking the design, they have been able to produce the face shields at an even quicker rate. 'mask making – BIGs 3D print farm switched to printing face shields for the corona front lines in mount sinai and cornell hospitals. it is a mildly modified template of erik cederberg of 3Dverkstan' – bjarke ingels.
image courtesy of bjarke ingels
'thank you to our KPF makerspace team members, who have joined the efforts of @cornellAAP to produce 3D-printed visors for healthcare providers at cornell weill medical center. the team has put together a plan that will allow KPF's ultimaker machines to mass print a minimum of 400 visor frames per day, which will hold plastic shields to protect the courageous doctors, nurses, and healthcare professionals on our front lines' – kohnpedersenfox.
image courtesy of kohnpedersenfox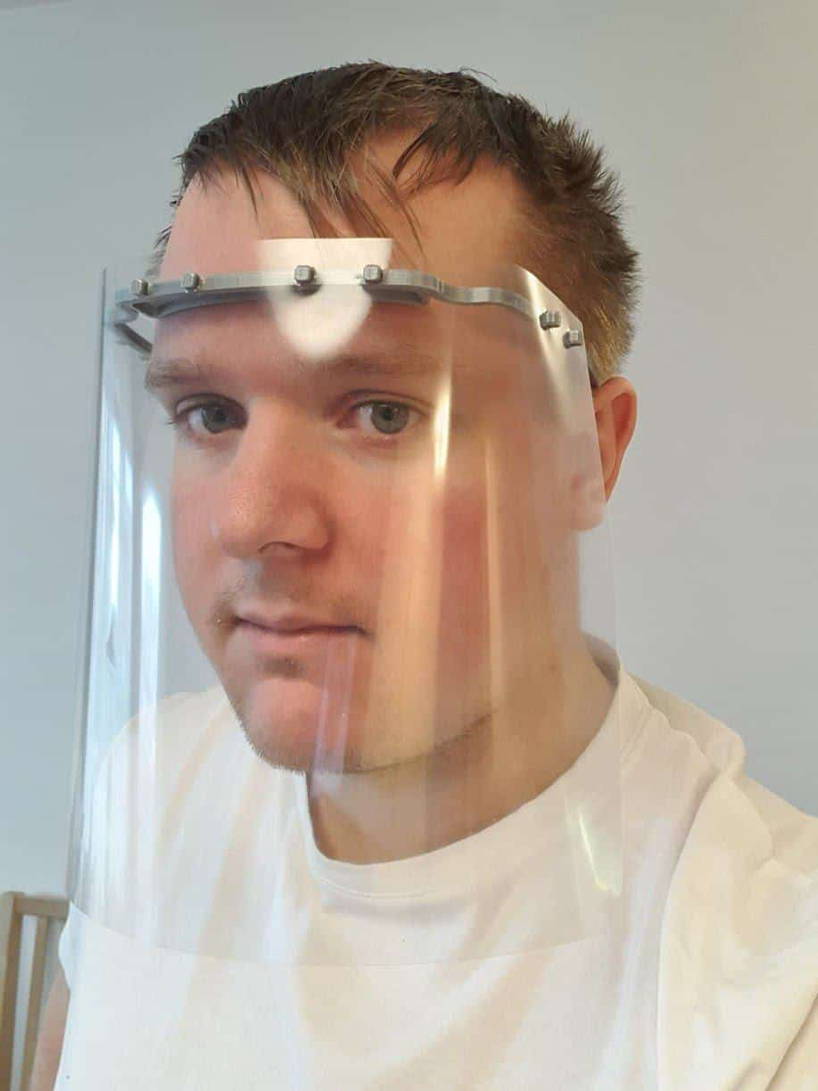 image courtesy of 3Dverkstan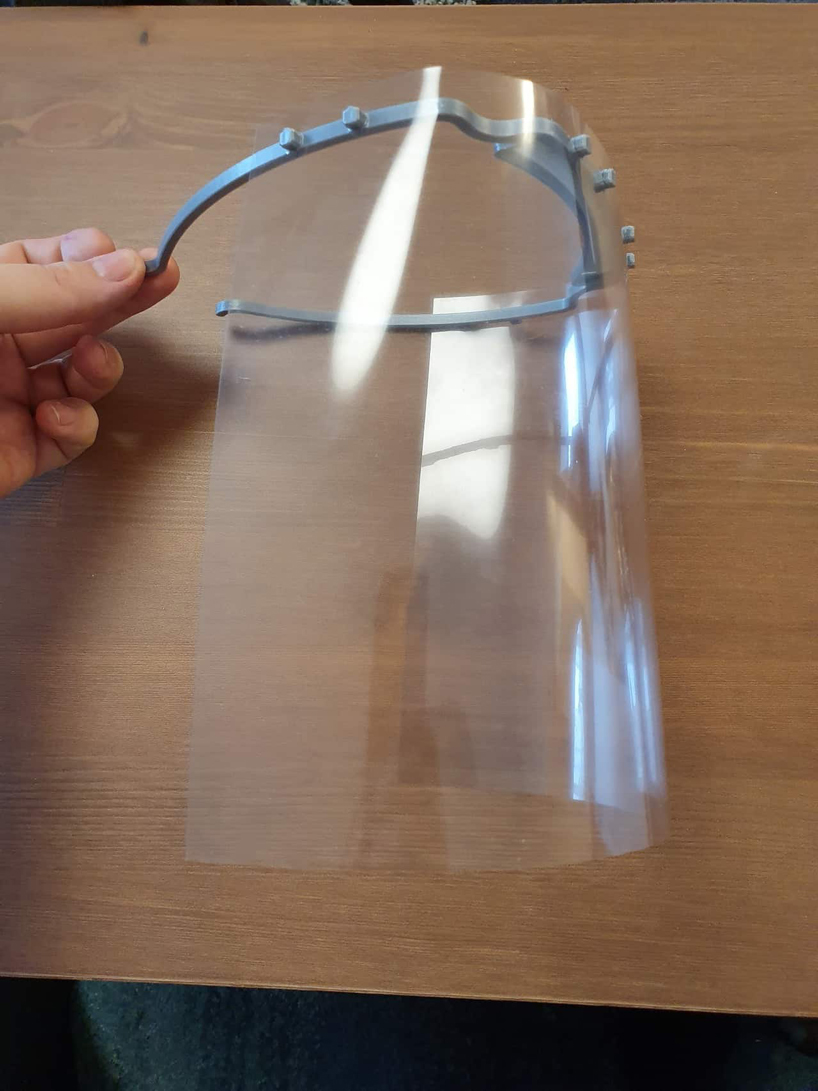 image courtesy of 3Dverkstan

image courtesy of 3Dverkstan
3D printing, Art, coronavirus (COVID-19), Design, Entertainment, Inspiration
3D printing, Art, coronavirus (COVID-19), Design, Entertainment, Inspiration