'Pascal's Wager' Gets New Game+ Mode and More in Latest Update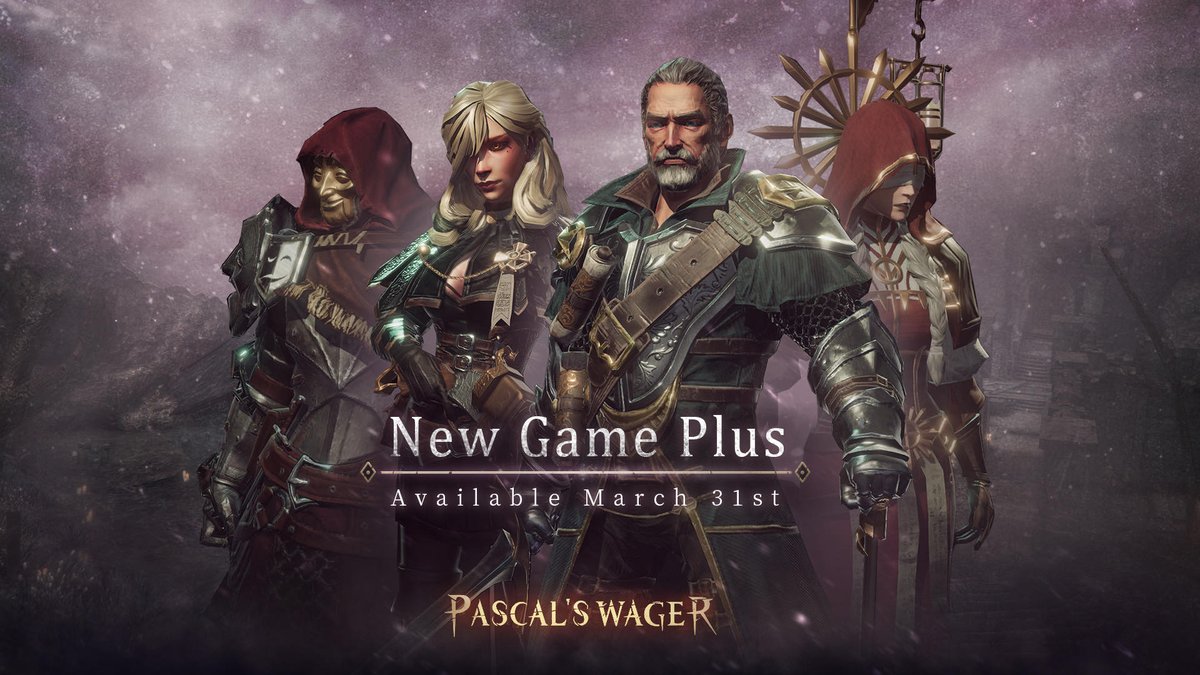 A little over a month ago developer Tipsworks laid out their 2020 update plans for their excellent Dark Souls-inspired action game Pascal's Wager ($6.99). The most immediate update arrived just a couple of days after that announcement and added a new Casual Mode for those who felt that the game's default difficulty was a bit too extreme and for those who don't normally play this type of game as a way to ease them into it. The next stop on their update roadmap was for sometime in March, when they'd be adding in a New Game+ mode for those who had already beaten the game and wanted to continue their adventure. Well, that "sometime in March" turned out to be today, and the new update made it just in time before the calendar changes over to April.
New Game+ is pretty self-explanatory and will let you play the "New Journey" after you load up your completed save file and talk to the Owl in the carriage. This update is also marking the end of the Heroic Herald Outfit Event which will end tomorrow, March 31st. Rounding out the update are some smaller tweaks and fixes including the ability to move the virtual analog stick to wherever you like, a fix for a bug related to audio not playing when you had an alarm set on your device, and a fix for a bug related to "Characters being crushed and falling in certain situations." Yikes! We rather enjoyed Pascal's Wager in our review of the game and if you have a hankering for a complex premium action game for your mobile device it fits the bill quite nicely. Coming up next for the game should be the Android version releasing in May alongside another big content update, followed by a full expansion pack releasing in June.
Apple, Entertainment, Featured, Games, Iphone, News, Technology, Updates
Apple, Entertainment, Featured, Games, Iphone, News, Technology, Updates