Five Nights at Freddy's Spin-Off 'Ultimate Custom Night' Now Available on iOS and Android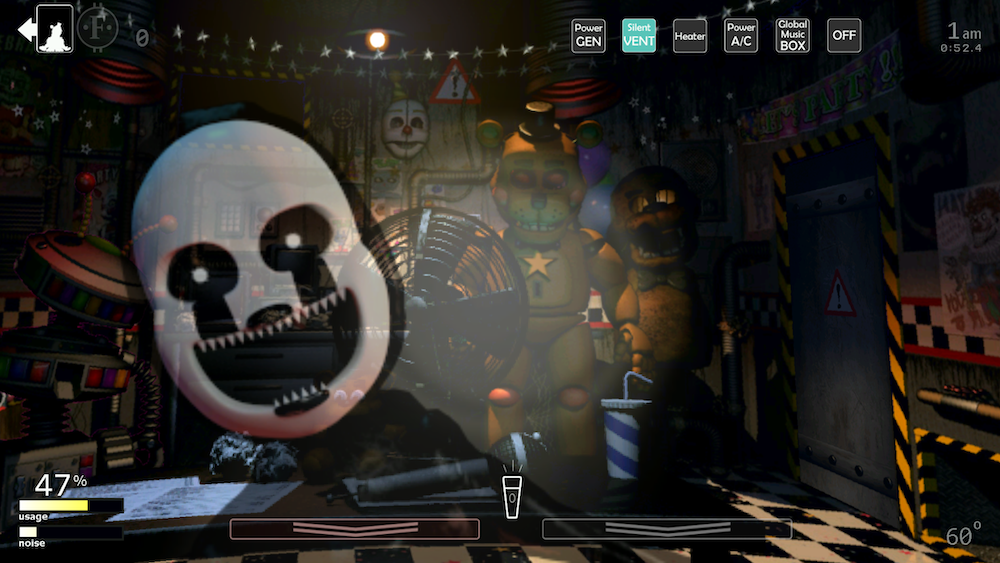 We're approaching the one year anniversary of Clickteam announcing that they'd be taking over development duties of the mobile versions of the Five Nights at Freddy's games from original developer Scott Cawthon and giving them all the remastered treatment that they deserve. This included bringing the higher resolution assets from the Steam versions of the games to the mobile versions, as well as touchscreen UI enhancements and support for the latest iOS devices. This would also include bringing two previously desktop-only games to the mobile platform with Freddy Fazbear's Pizzeria Simulator, essentially Five Nights at Freddy's 6, and Ultimate Custom Night which was more or less a game that lets you build your own Five Nights at Freddy's experience using a roster of 50 animatronics that span the entire series. Well, today is finally the day to bring all that customizable Freddy goodness with you as Ultimate Custom Night is now available on both iOS and Android.
As mentioned, you'll be able to choose from 50 of the animatronics that have been featured throughout the series, set their difficulty levels, and then try to defend yourself against them from the confines of your office. Ultimate Custom Night also features unlockable office skins so you can choose your favorite, and a special Challenge mode that features 16 themed challenges to complete. You'll also have a suite of items to utilize, Faz-Coins to collect, prizes to buy at the Prize Counter, and more. It really is what it says on the tin: the ultimate custom night. At this point in time, we now have the first 6 mainline Five Nights at Freddy's games available on mobile in their best forms, as well as this new spin-off Ultimate Custom Night which has near-infinite replay value. It's never been a better time to hop on the Freddy's mobile train than it is right now.
Apple, Entertainment, Featured, Games, Iphone, News, Release, Technology
Apple, Entertainment, Featured, Games, Iphone, News, Release, Technology